3. Smothered Onion Sauce (for pasta)
When looking for tasty ways to eat our way through a sack of onions it was only natural we turn to The Essentials of Classic Italian Cooking' by Marcella Hazan, a book which up to now has never failed to deliver excellent pasta sauces. And this is no exception … sweet, unusual and utterly delicious.
Preparation time: 15 minutes
Cooking time: 1 hour
Skill level: easy
Serves: 4 (although we halved the quantity of pasta and ate the lot between the 2 of us)
Ingredients
onion – very thinly sliced – 675g
butter – 25g
olive oil – 2 tbsp
dry white wine – 100ml
chopped parsley – 2 tbsp
parmigiano-reggiano – finely grated – 6 tbsp
pasta (preferably spaghetti) – 450g
s & p
Put the butter, olive oil, onions and some salt in a large heavy based sauté pan, and put over a very low heat.
Cover and cook for at least 45 minutes.
Uncover the pan, turn up the heat and cook until the onion turns a rich golden colour. Make sure any liquid completely boils away.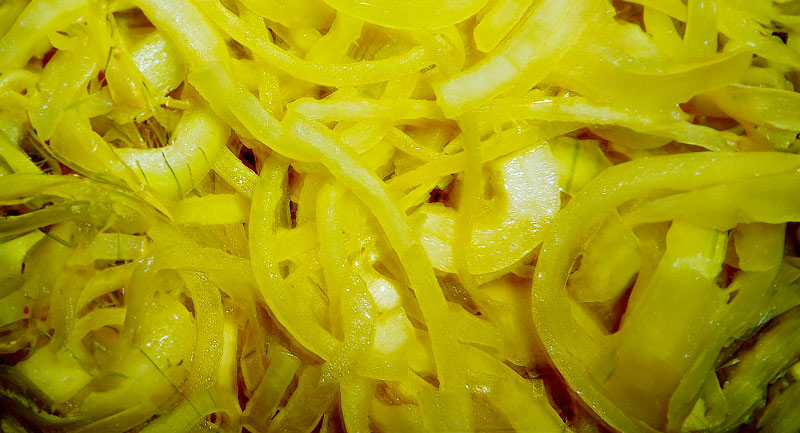 Add LIBERAL grindings of pepper, taste and add more salt if necessary. The onions become very sweet when cooked for this length of time and so need plenty of seasoning to counteract this.
Add the wine, turn up the heat and cook until all the liquid has bubbled away – stirring frequently.
Add the parsley, stir thoroughly and take off the heat.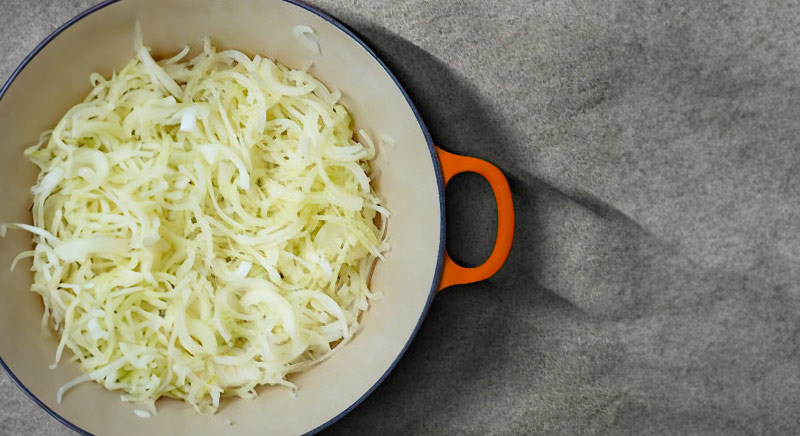 Add the cooked, drained pasta and parmesan.
Toss everything together thoroughly and serve.
Verdict: Oh my gosh Roberta, as I said at the beginning, as well as being delicious this is also an unusual sweet tasting pasta sauce. Make sure you are generous with the pepper as this should be an integral part of the flavour.

Drink: Finished off the white.

Entertainment: Several episodes from the third series of 'The Inbetweeners' – the latest favourite thing here at Yumblog Towers.