… or scrambled eggs with goat's cheese. If you want a different more goaty way to scramble your eggs, this is the recipe for you.
Preparation time: 2 minutes
Cooking time: 5 minutes
Skill level: Easy
Serves: 2
Ingredients
6 free range eggs
crème fraîche – 50ml
butter – 25g
fresh oregano – 1tbsp
goat's cheese – cut into small cubes – 100g
s & p
Mix together the eggs, crème fraîche, oregano and salt and pepper.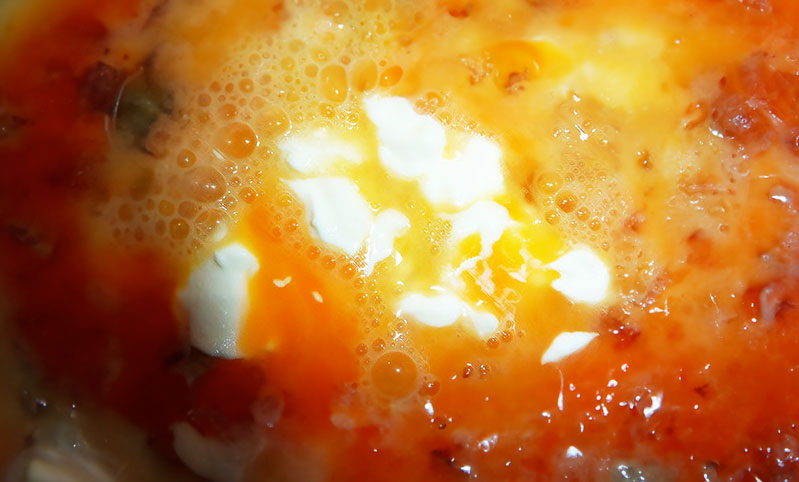 Melt the butter in a small saucepan.
Add the egg mixture and cook (constantly stirring) until the consistency of very soft scrambled eggs.
Add the goat's cheese and continue cooking until it has melted.

Serve on some wholesome wholemeal toast.
Verdict: A goaty and fairly 'sloppy' variation on scrambled egg.

Drink: T & K4e.

Entertainment: Collins and Herring on 6Music.