What better way to start a new year than a visit to France, specifically the heavily German influenced region of Alsace.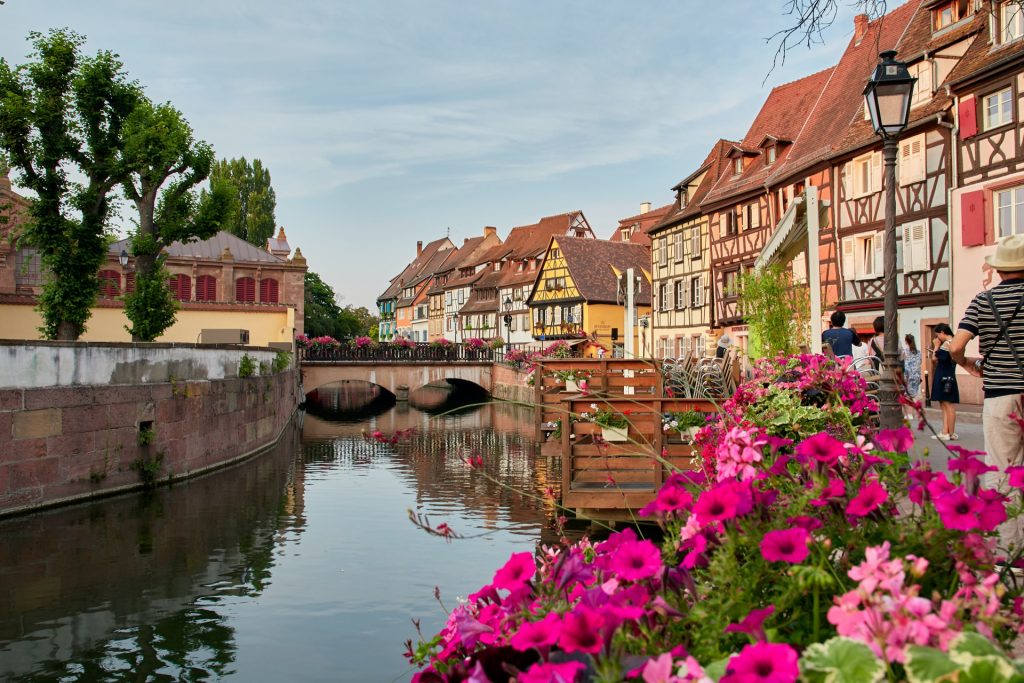 Colmar, Alsace, France.
Galettes de pommes de terre (Grumbeerekiechle) au chevre chaud – Potato rosti topped with melted goat's cheese
Preparation time: 10 minutes plus 20 minutes resting
Cooking time: 30 minutes (depending on size of your frying pan)
Skill level: easy
Makes: 12–14 depending on the size (obvs)

Ingredients
waxy potatoes – 1kg
2 spring onions (or 1 medium onion) – finely chopped
fresh parsley – finely chopped – 2 tbsp
2 eggs – beaten
plain flour – 1 tbsp
olive oil – for frying
goat's cheese – 200g (2 standard packets)
s & p
Peel and grate the potatoes.

Put the grated potato in a large bowl and season with salt and pepper.

Set aside for 20 minutes to allow some of the liquid to be drawn out.

Spoon the potato into the centre of a tea towel, bundle up and twist/squeeze over the sink to remove as much liquid as possible.

Return to the (now dry) bowl and add the chopped onion, chopped parsley, beaten eggs and flour. Mix everything together and season if necessary.

Heat some oil in a large non-stick frying pan.

Use a slotted spoon to scoop 1 tablespoon of the mixture into the pan, pressing down to flatten into a pancake.

Fry until golden and crunchy on the underside. Flip over and cook the other side. Obviously you can fry more than one at a time, depending on the size of your pan.

Place cooked rostis on a paper towel and keep warm until all are cooked.

Put the finished rostis on a large baking sheet and top each with a slice of goat's cheese.

Place under a hot grill until the cheese is melted and bubbling.

Serve immediately with a green salad.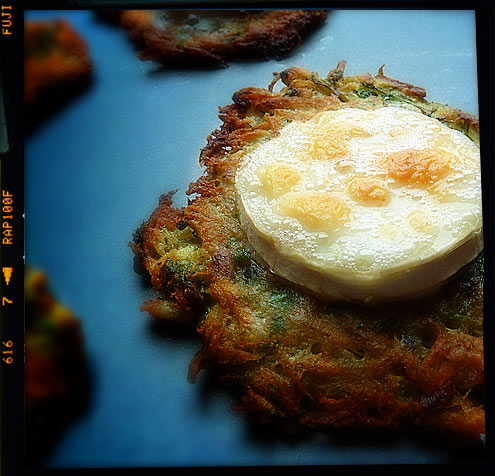 Verdict: These were never going to be anything other than tasty. Crunchy on the outside, soft in the middle, goaty up top.

Drink: Off the booze until the weekend, so H2O rather than CnH2n+1OH.

Entertainment: 'Chernobyl'. An avoidable disaster made exponentially worse by the actions/inactions of stupid, self-serving, scared men, too vain to listen to experts and expecting ordinary working people to bear the brunt of the pain and clear up their mess. Sound familiar?