Today we are eating pie in Estonia, a country in Northern Europe which borders the Baltic Sea and Gulf of Finland. Including more than 1,500 islands, its diverse terrain spans rocky beaches, old-growth forest and many lakes. Estonian citizens receive universal health care, free education and the longest paid maternity leave in the OECD. It is one of the world's most digitally-advanced societies and in 2005 became the first nation to hold elections over the internet.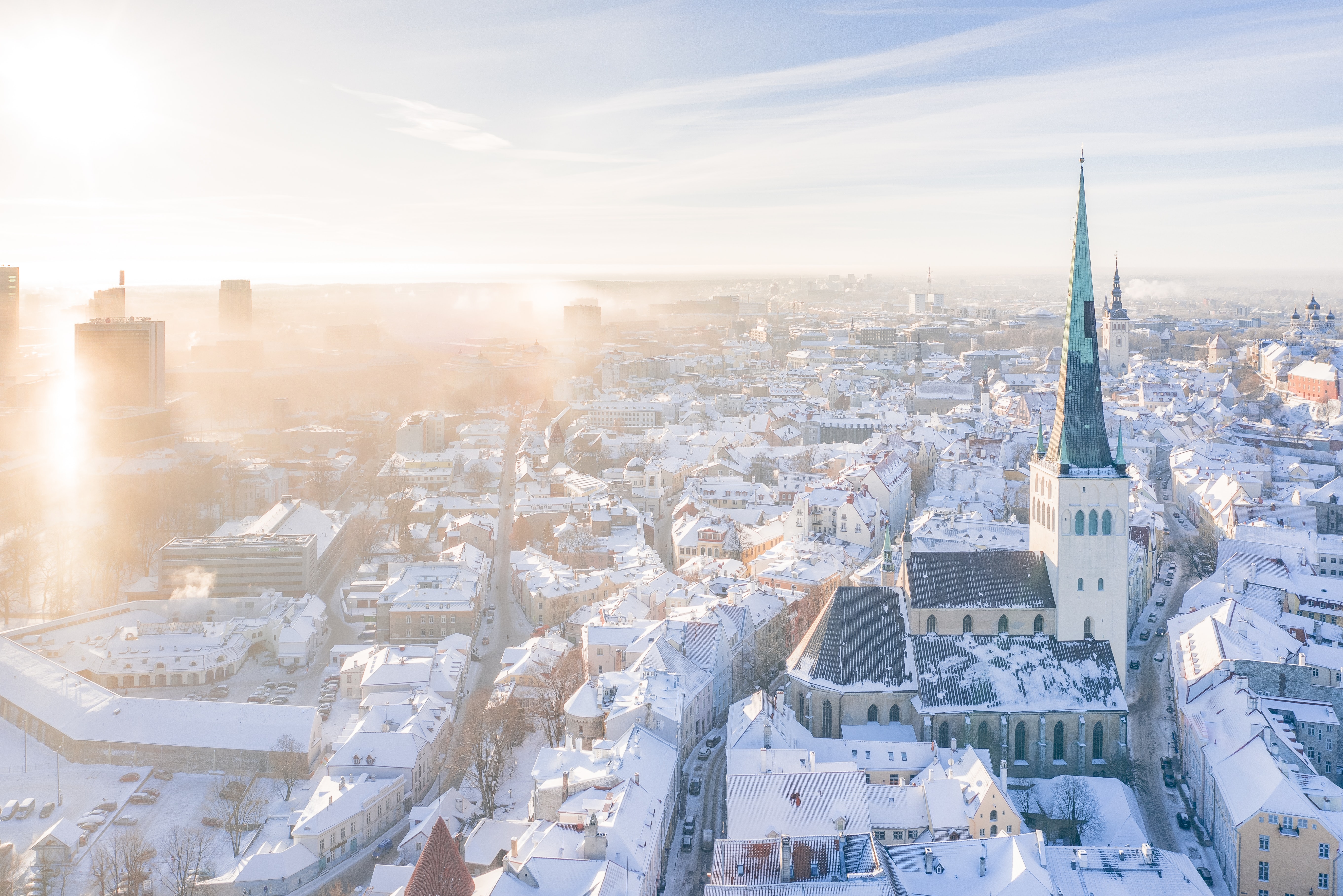 Tallinn, Estonia
Seto Sibulapiirak – Seto onion pie
Preparation time: 40 minutes
Cooking time: 50 minutes
Skill level: easy
Serves: 4

For the pastry:
flour – 250g
baking powder – ½ tsp
salt – ¼ tsp
cold butter – cut into small cubes – 100g
cold boiled potatoes – grated – 150g

For the filling:
2 large onions – finely chopped
oil or butter – for frying
caraway seeds
3 eggs
sour cream – 100ml
salt


To make the pastry
Boil the potatoes and leave to cool. Sift the flour into a large bowl and add the cubed butter. Rub together with fingertips until the mixture resembles breadcrumbs.
Add the salt, baking powder and grated potato; stir everything together.
Turn out onto a floured surface and briefly knead to form a dough.
Wrap in clingfilm and chill while you get on with the filling.


To make the filling
Heat some oil or butter in a pan and add the chopped onions. Gently fry until the onions are soft and golden, should be about 15 minutes.
Add the caraway seeds and season to taste.
In a bowl, beat together the eggs and sour cream.


Bake the pastry case
Heat the oven to 225°C.
Butter your tart tin (25 cm diameter) then roll out the pastry and place in the tin with the pastry overhanging. Line the pastry with baking paper and baking beans and blind bake for 15 minutes until golden brown.
Put the onion mixture in the pie case and pour over the egg/cream mixture.
Bake for 20 minutes at 225°C then allow to rest for a few minutes before serving.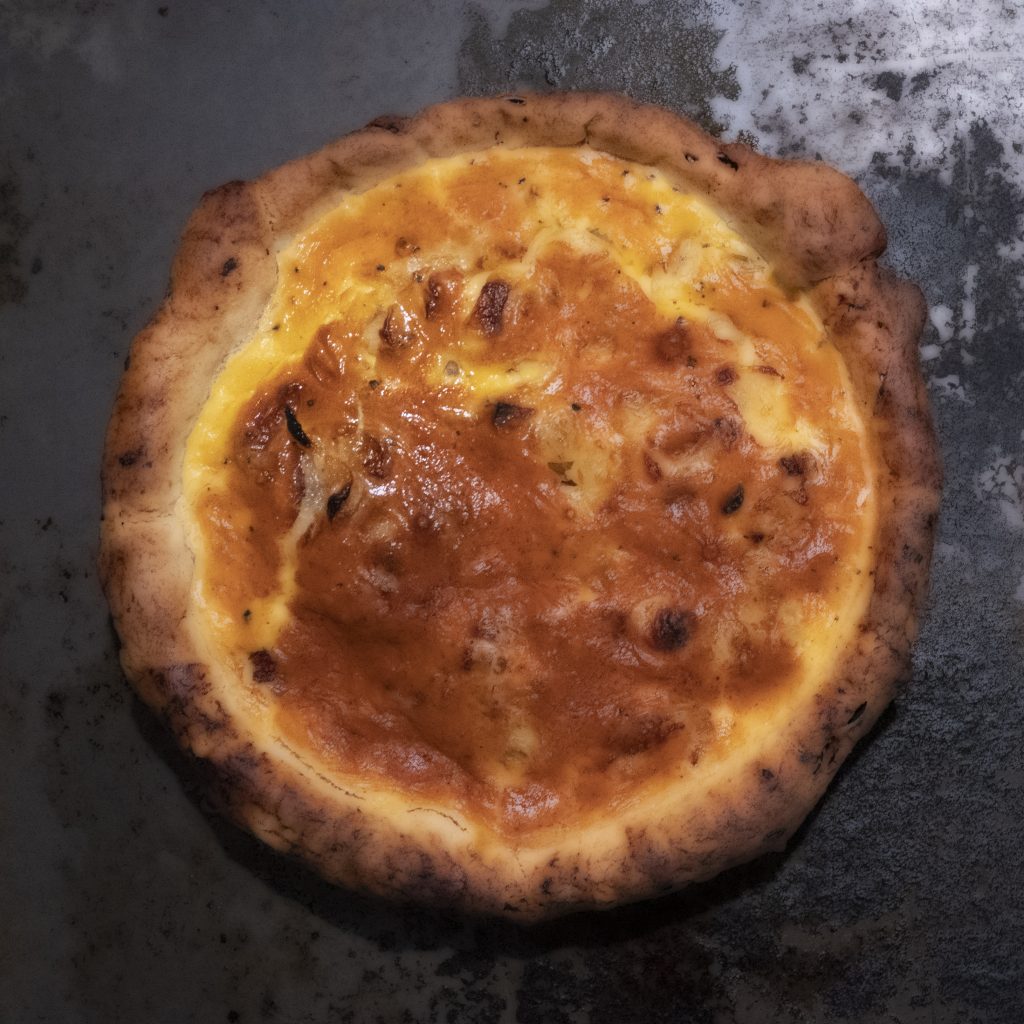 Verdict: Very tasty indeed. A light moussey interior encased in a buttery short pastry case.

Drink: Spanish beer and Spanish red.

Entertainment: On the child's insistence we have started watching season 2 of 'Stranger Things'. Child watched from behind a safety wall of cushions.