For this recipe you'll have to invest in a bottle of Mirin which after extensive research, I discover to be a sweet alcoholic seasoning made from rice and yeast. You'll also be needing some salmon – a member of the Salmonidae family of fishes, distinguished by its pale pink flesh and popular among humans. Salmon are of course anadromous.
Preparation time: 10 minutes plus an hour to marinate
Cooking time: 15 minutes
Skill level: Easy

Ingredients
2 salmon fillets
mirin – 1tbsp
light soy – 50ml
caster sugar – 1tsp
Place the salmon fillets in a shallow dish. Mix together the mirin, soy sauce and sugar and pour over the salmon. Leave to marinate for an hour. Go to the pub.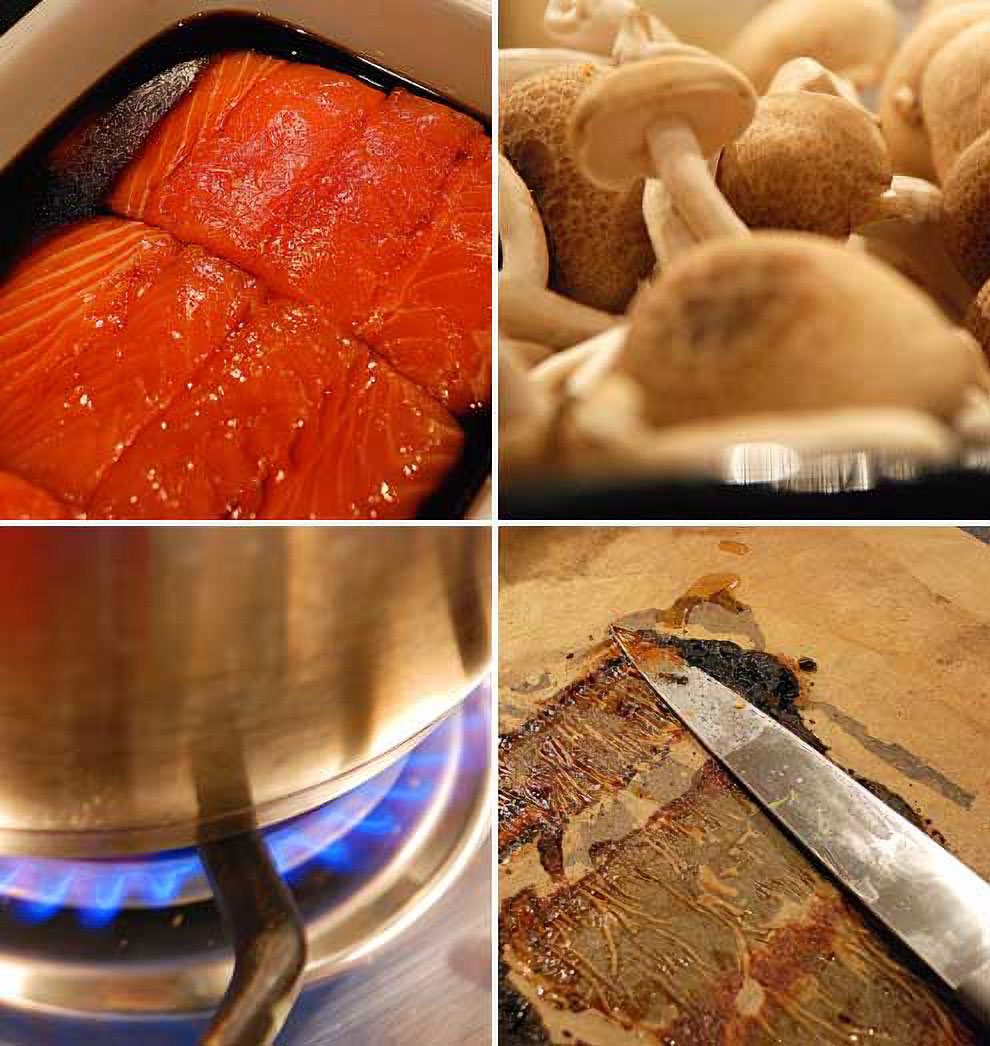 Return from the pub refreshed and pre-heat the oven to 230C/gas mark 8. Place the salmon on a baking tray lined with baking paper. Spoon over some of the marinade and put in the oven for 15 minutes, basting with more marinade after 5 and 10 minutes.
Serve with whatever takes your fancy. We opted for egg noodles, sautéd leeks and some exotic looking mushrooms from Waitrose.
Verdict: We'll be having this again very soon. The salmon was succulent and the flavour of the marinade sweet and tangy. It's all down to the mirin.

Drink: A trio of Bitburgers during marination.

Entertainment: 'Grange Hill', series 1, episodes 1 and 2. Benny's too poor to have football boots.