Pleasant surprise permeated through the Yumblog household when the first viewing of 'Paul Hollywood's Bread' turned out to be a relatively straightforward cookery programme. There was of course the now obligatory 5 minute introduction guaranteed to elicit shouts of "Get the fuck on with it" plus the adoption of Jamie Oliver's technique of looking just left of the camera. In Jme's case this makes him look low spectrum autistic, whilst Paul just looks shifty, as if he's talking to you but looking at your wife's tits. But perhaps this is for public health reasons… perhaps Paul's eyes are so blue and piercing no mere mortal can look directly into them without first retreating behind the safety of a welding mask.
This recipe is from the first episode and has now become the white loaf of choice here at yumblog cottage.
Preparation time: 15-20 minutes (plus 2-4 hours proving)
Cooking time: 35 minutes
Makes: 1 large loaf
Skill level: easy to medium
Ingredients
strong white flour – 500g (plus a little extra for kneading)
fast action yeast – 7g sachet
salt – 10g
cold water – about 320ml
olive oil – 40ml (plus a little extra for kneading)
Put all the dry ingredients into a bowl (ensuring the yeast and salt stay apart*).
Add the olive oil and 240ml of the cold water**. Slowly add the remaining water (you may not need it all) and mix everything together with your hand to form a rough dough.
Tip out onto a lightly oiled surface and knead for 10 minutes until the dough is smooth and elastic.
Place in an oiled bowl, cover with cling film and leave somewhere warm for a few hours until it has tripled in size.
Tip out onto a lightly floured surface and knead briefly to knock out the air.
Shape into your loaf by flattening out into a rectangle, folding one short end into the middle and then rolling up into something resembling a swiss roll. This is the tricky bit as there is an art to shaping bread so it rises upward rather than spreading outwards … this is all down to practice.
Place seam side down onto an oiled baking tray, lightly cover with oiled cling film and set aside somewhere warm for an hour or two until it has doubled in size.
Put a roasting tray in the bottom of the oven and preheat to 220c/gas mark 7.
Just before putting your loaf in the oven, spray it with cold water***, dust with flour and make four diagonal slashes across the top with a very sharp knife, razor blade or lame if you have one.
Pour some water in the roasting tray**** and place the loaf on the middle shelf.
After 25 minutes turn the heat down to 200c/gas mark 6 and bake for a further 10 minutes.
Remove from the oven and place on a wire rack to cool.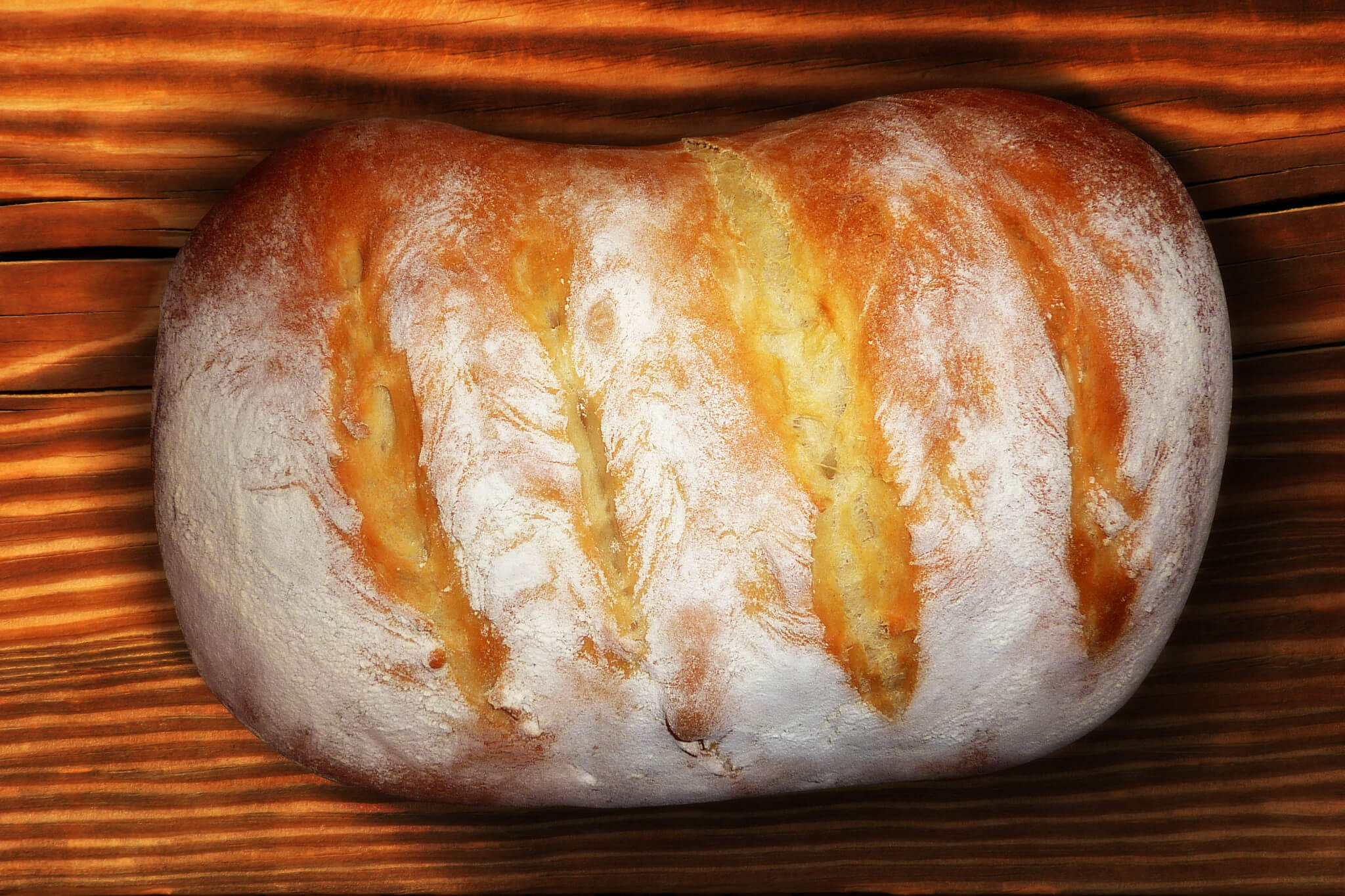 *Paul Hollywood Power Tip No.1:
Prevents the salt from killing the yeast.
**Paul Hollywood Power Tip No.2:
Cold water slows down the fermentation process and makes for a tastier loaf.
***Paul Hollywood Power Tip No.3:
Gives you a crustier crust.
****Paul Hollywood Power Tip No.4:
Ditto.
Verdict: A superb and tasty crusty white loaf which is great either sandwiched or toasted.

Drink: CuppaT.

Entertainment: Mark Steel Thomas was in town with his Manifesto.