Depending on the time of day, this dish makes a great brunch, brinner, brea, brupper or supfast.
Preparation time: 10 minutes plus chilling time (although not essential)
Cooking time: 20 minutes
Serves: 4
Skill level: easy
Ingredients
fresh baby spinach – 400g
4 free-range eggs
*basil, parmesan & tomato butter (see below for recipe) – 100g
8-12 slices baguette
*To make the Basil, parmesan & tomato butter, soften the butter and place in a bowl along with a few finely chopped sun dried tomatoes, a handful of finely chopped basil leaves and a generous grating of Parmesan – as you can tell by the vagueness of the quantities just use common sense and tasting to work out the proportions. Cream everything together and roll in cling film to form a sausage. Twist the ends to seal and refrigerate until needed.
Next heat your oven to 190C/gas 5.
Wash the spinach and trim any thick stalks.
Drop into a large saucepan (no need to add water) and cook covered over a medium heat for a couple of minutes until wilted.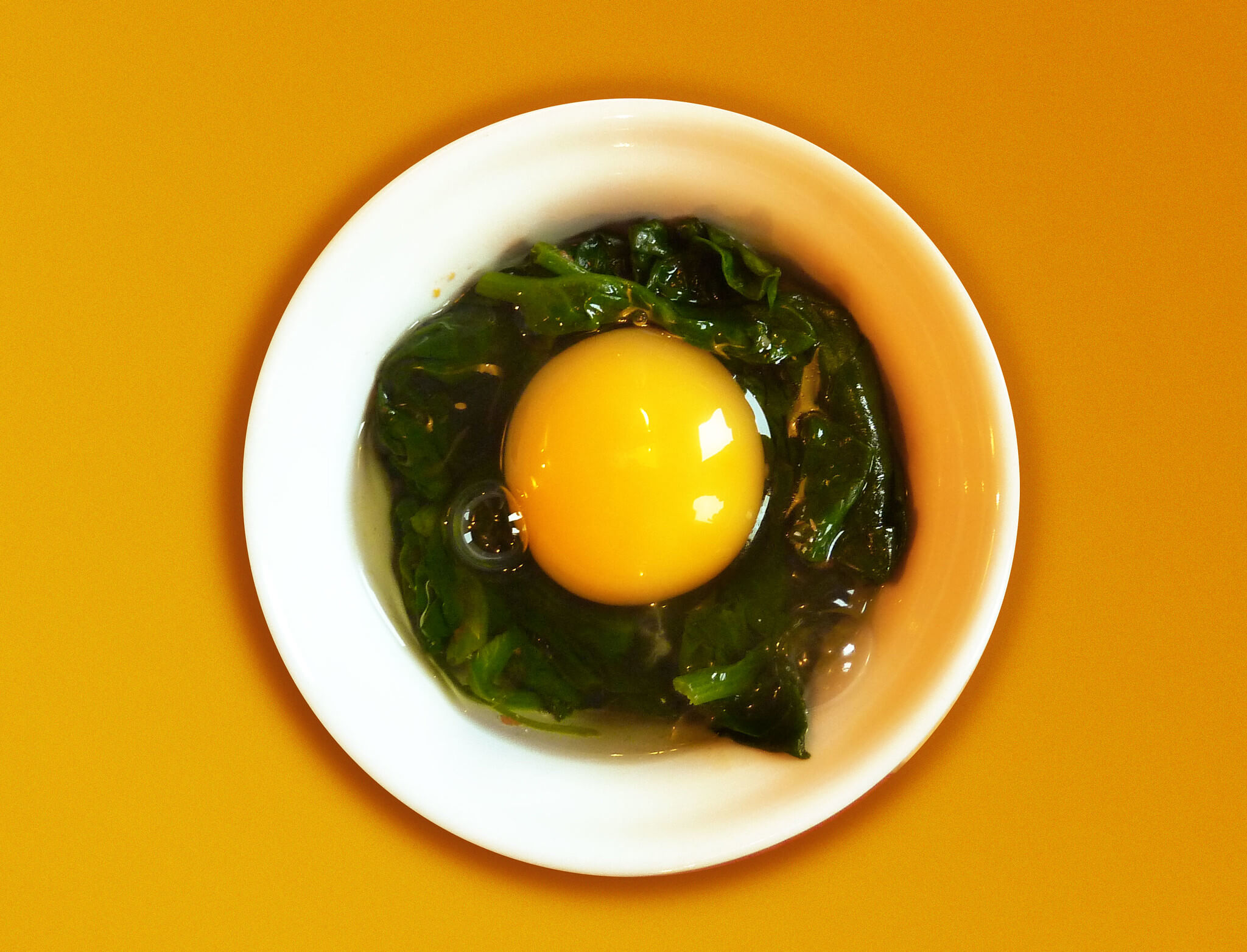 Drain into a sieve/colander and press down with the back of a wooden spoon/ladle to remove as much moisture as you can.
Return to the pan and add a knob of the flavoured butter. Stir until melted and the spinach is glistening.
Heat the grill to high.
Divide the spinach between 4 buttered ramekins, then break an egg into each.
Season with salt and pepper and top with a little knob of the flavoured butter.
Bake for 10-15 mins, until the eggs are just set. The time will vary depending on the oven, so keep an eye on them and use your judgement.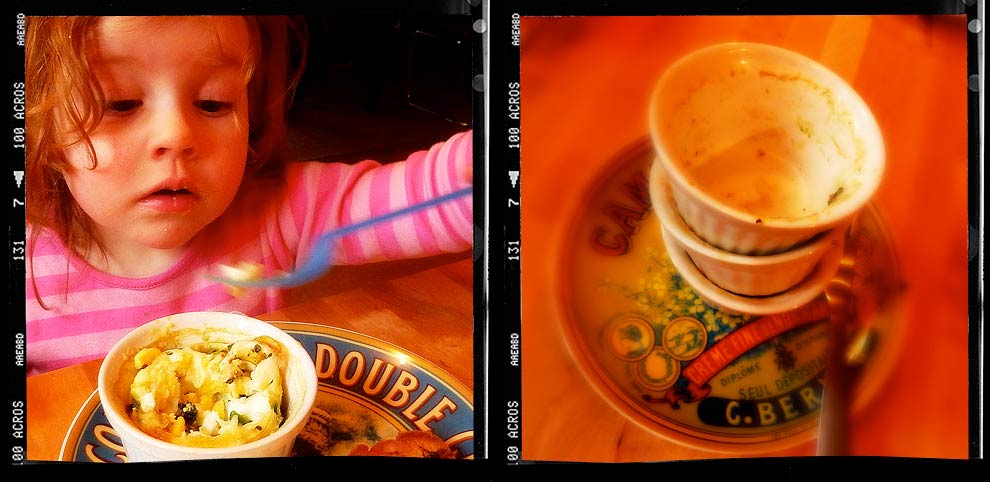 Meanwhile grill the bread on one side until crisp. Spread the untoasted side with the flavoured butter and grill again until crisp.
Serve the eggs with the toast on the side.
Verdict: So good a toddler ate it (well she devoured the egg and pushed the spinach aside declaring it to be 'yucky' which in this house is praise indeed). Spinach and egg is a classic combo which is further enhanced by the toothsome butter.

Drink: The first coffee of the day.

Entertainment: This Nils Frahm free download.