What's that? Your house doesn't smell fishy enough? You like the idea of being greeted by a fishy waft every time you walk in the front door – no matter how much Glade 'After the Rain' you have sprayed about? Then why not make your own fish stock? And here's how …
Preparation time: 10–15 minutes
Cooking time: about an hour and a half
Makes: 1 litre
Skill level: easy
Ingredients
2 or 3 fish heads
shell-on prawns – 250g
2 medium onions – chopped
2 leeks – sliced
1 bulb of fennel – sliced
3 carrots – chopped
2 sticks of celery – chopped
4 ripe tomatoes – chopped
3 bay leaves
dry white wine – 150ml
olive oil – a good slug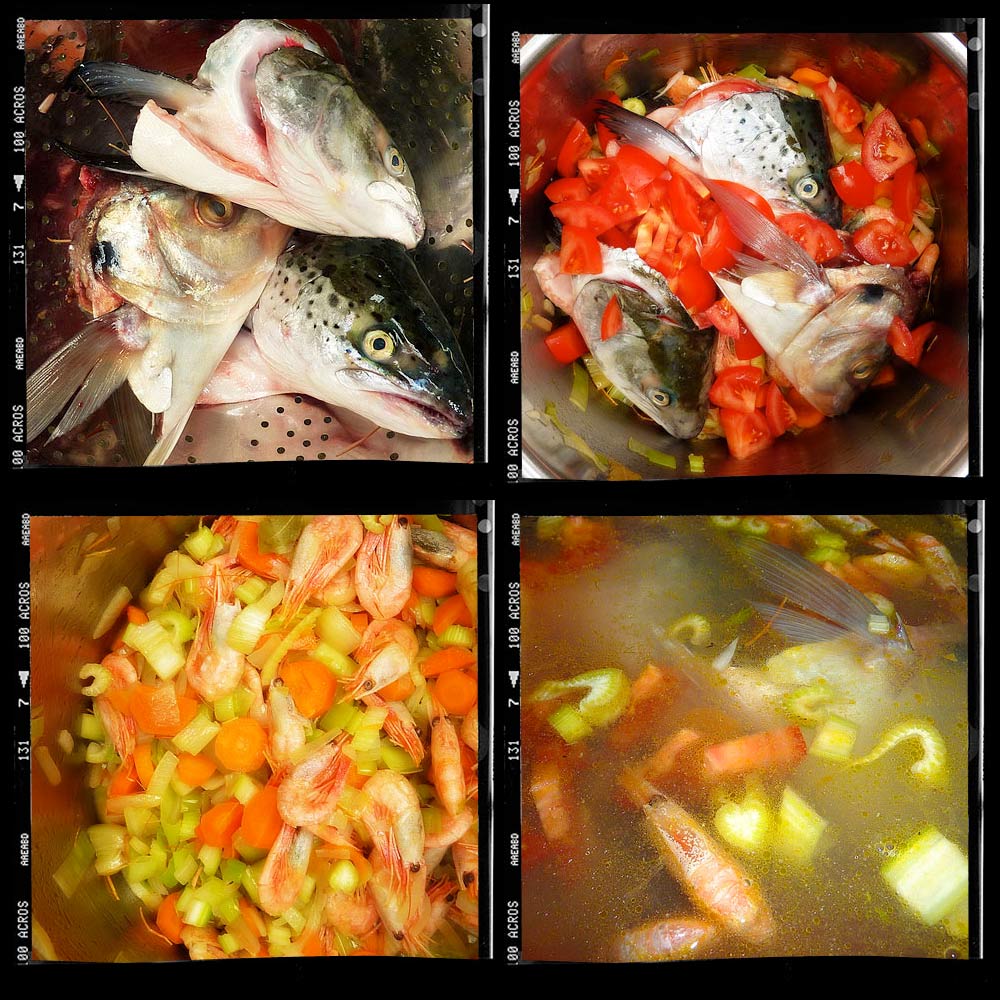 Find yourself a very large saucepan or stock pot.
Place over a medium heat and pour in a good slug of olive oil.
Add the onion, leek, celery, fennel and carrots and fry for about 5 minutes until everything is begining to soften and the onion has some colour.
Add the prawns and fry for another couple of minutes.
Add the fish heads, tomato, wine, bay leaves and 4 litres of water.
Bring to the boil and simmer for 40 minutes.
Strain the stock, return to the (cleaned) pan and simmer rapidly until it has reduced to about a litre.
Either use or freeze.
We used some of ours to make the sauce of a squid ball stew. You didn't know squid had balls? Next you'll be telling me fish don't have fingers and crabs don't have sticks.
Verdict: It is really worth the effort and gore of making your own fish stock as it will add a depth of flavour to a dish which cannot be matched by a stock cube. Despite what the bloke said at the beginning, it doesn't make the house smell too bad. Most fish dishes tend to require a lot less than the quantity made here, so this should serve you for several meals.

Drink: On this occasion, N/A.

Entertainment: No doubt a trip to see the ducks.