A while back we bought a bumper pack of frozen sweetcorn for Yumblog Junior hoping this might make a healthy addition to her somewhat restricted and monotonous diet. As is invariably the case she gave our offering a glance of contempt, shook her head and returned to her preferred menu of bananas, Marmite and toothpaste. Parenthood can sometimes be a frustrating hobby. Anyway, these sweetcorn fritters seemed a tasty way to mop up some of our surplus.
Preparation time: 5 – 10 minutes
Cooking time: 30 minutes
Skill level: easy
Makes: 6 – 8
Ingredients
plain flour – 100g
baking powder – 1tsp
caster sugar – 1tsp
2 free-range eggs – beaten
milk – 75ml
sweetcorn kernels (frozen/tinned or ideally fresh) – 350g
½ medium red onion – finely chopped
1 chilli – finely chopped
fresh parsley – finely chopped – 2tbsp
s & p
a little olive oil for cooking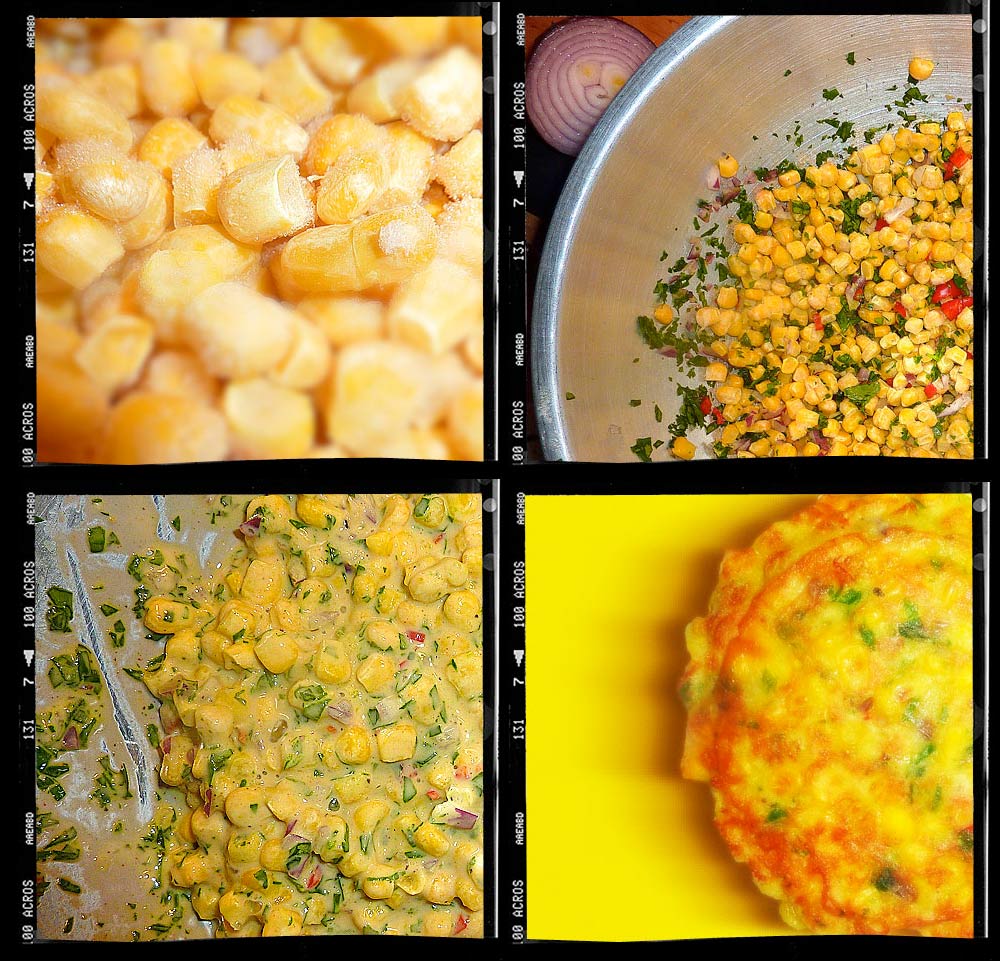 In a bowl mix together the flour, baking powder and sugar along with some salt and freshly ground black pepper.
In a jug mix together the milk and eggs.
Gradually stir the milk/eggs into the flour mixture to form a batter.
In another bowl mix together the sweetcorn, onion, parsley and chilli and season well.
Add this to the batter and stir everything together.
Heat a little oil in a non-stick frying pan and drop in about 3/4 ladle of the mix. Flatten down a little with spatula and cook for a minute or two until nicely browned on the bottom.
Turn over and cook on the other side.
Flip out onto some kitchen paper and keep warm. Repeat until you have used up all the batter – we ended up with an uneven seven.
Serve with whatever takes your fancy.
Verdict: Sweet and succulent with a hint of chilli heat. Experiment with different flavourings and extras.

Drink: Peroni and some left over white.

Entertainment: We're back on the streets with Homicide.