Porcini are very much in vogue here at Yumblog Towers. Along with late Sunday roasts. And baked potatoes with cheese and beans and coleslaw. And spending Saturday morning watching 5Live on the red button. And Sophie the teething giraffe. And Friday night beer and pizza after swimming. Lots of things in fact. But not duck eggs. Or Paul Rankin's Potato Farls. Both of which were combined for a particularly flavourless (eggs) and rancid (farls) brunch a few weekends back. Take our advice, dear reader, and never buy either.
Preparation time: 30 minutes
Cooking time: 30 minutes
Skill level: easier than poking a stick at Camilla
Serves: 2
Ingredients
vegetable stock – 600ml
butter – 25g
olive oil – 1tbsp
onion – finely chopped – 1tbsp
arborio rice – 225g
dried porcini mushrooms – soaked – 20g
the filtered water from the mushrooms
parmigiano-reggiano – grated – 3tbsp
s and p
First the mushrooms:
Soak the mushrooms in a bowl of 500ml of barely warm water for 30 minutes.
Remove the mushroom by hand and squeeze out as much water as possible (back into the bowl)
Rinse the mushrooms in several changes of cold water.
Check for and remove any stubborn soil which may remain on the mushrooms.
Pat dry with kitchen towel.
Filter the mushroom water through a sieve lined with kitchen towel.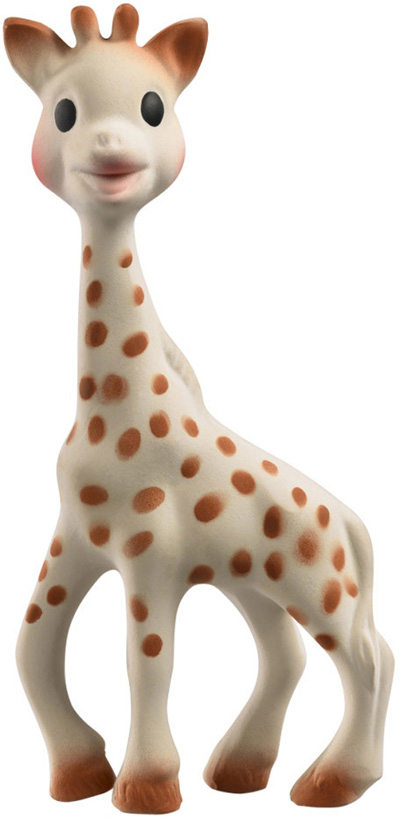 Sophie – at the time of writing, the most middle class
baby accessory money can buy
Now for the risotto:
Pour the stock into a pan and gently bring to a simmer.
Put 10g of butter, the olive oil and onions into a heavy-bottomed pan over a medium heat and sauté the onions until they become translucent.
Add the rice and stir to ensure it is thoroughly coated in the oil.
Add 100ml of the stock and stir continuously until it is completely absorbed.
Add another 100ml and repeat the process until you have used up all the stock.
Once the rice has been cooking for 10 minutes, add the mushrooms and half the filtered mushroom water. Continue to stir and when there is no more liquid, add more of the mushroom water, stirring, letting evaporate, adding more until you've used it all.
The rice is ready when soft on the outside but still with a bite.

Mushroom
Verdict: As I said up at the top, this is currently my favourite thing. A smooth, creamy, rich, mushroomy treat which is a doddle to make. Works equally well as a midweek treat or a show-off weekend starter.

Drink: Ooops, a little more than planned. A mulled wine at Borough, a couple of winter ales outside the Market Porter, a bottle of red (mulled) when we got home, and an ill-advised bottle of white to round off the evening. (This meal was pre-Christmas)

Entertainment: 'The Infidel' on DVD. Even plenteous booze couldn't elevate this above the average. Some funny bits but spaced too far apart and a terribly contrived ending.