Victor: A scone and tea at half past three, makes the day a little brighter. So you can keep your cakes and fancy tarts….
Jack and Victor: …and stick them up your shiter.
Preparation time: 10 – 20 minutes
Cooking time: 15 – 25 minutes
Skill level: easy
Makes: about a dozen, depending on the size of your pastry cutter.
Ingredients
plain flour – 200g
baking powder – 2tsp
Colman's mustard powder – 2tsp
butter – soft – 25g
fresh parsley – small bunch – finely chopped
mature cheddar – grated – 175g
1 large egg – separated
cold milk – 100ml
cold double cream – 50ml
linseed (or other seeds) – 25g
salt – ½ tsp
As always, preheat your oven to 220c (gas mark 7)
Sift the flour, salt and mustard powder into a large bowl.
Rub in the butter and then add the parsley and cheese. Stir together.
In a separate bowl mix together the egg white, milk and cream and then add this to the dry ingredients. Mix together with a fork to form a wet, sticky dough.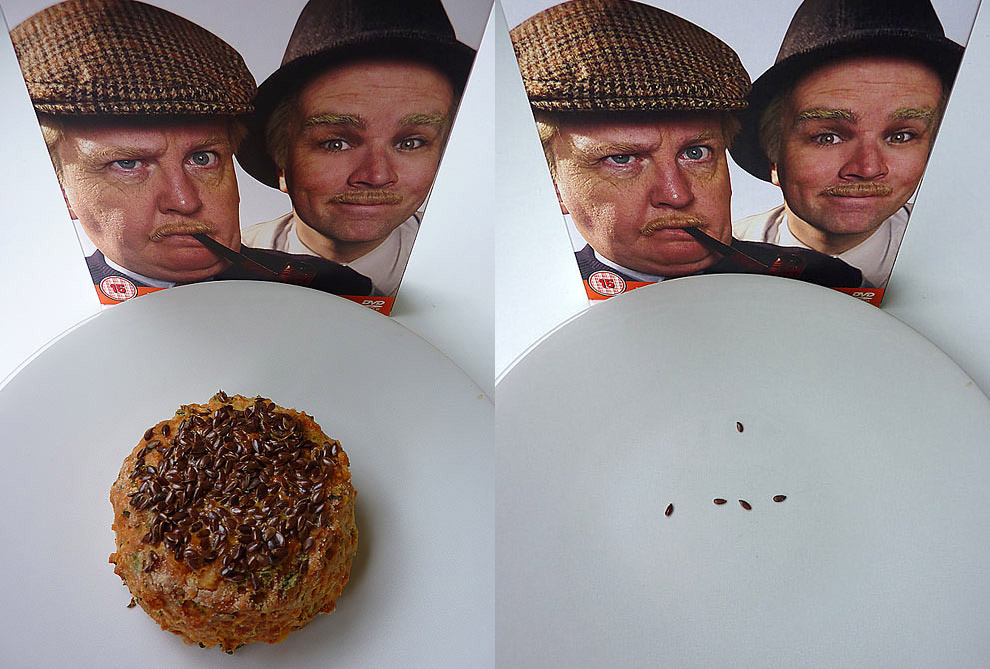 Turn out the dough onto a floured surface and give it a gentle knead.
Pat out the dough to a thickness of 3-4 cm and lightly flour the top.
Cut into circles with a pastry cutter and place on a baking sheet lined with non-stick baking parchment. Space 3-4 cm apart to allow for spreadage.
(Take your time as the dough is sticky and a bit tricky to handle.)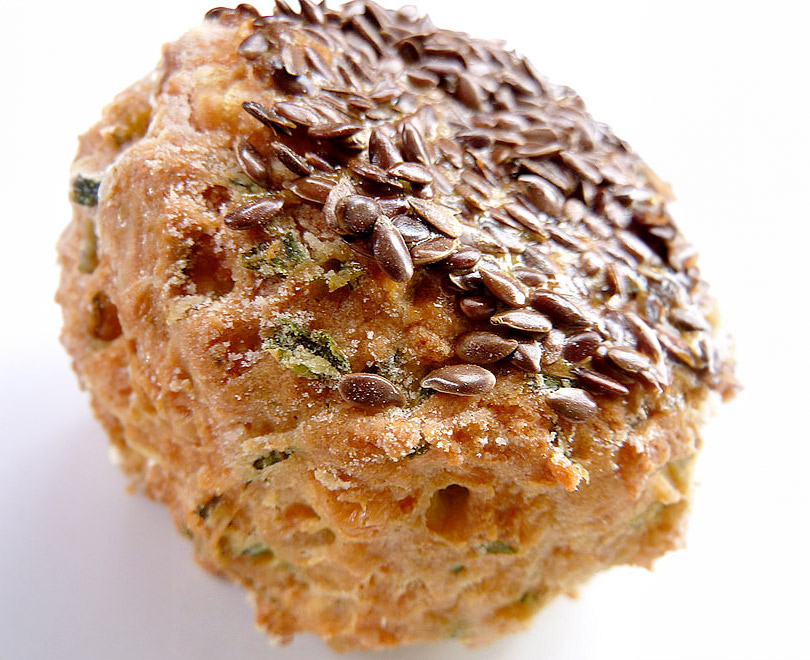 Brush with egg yolk slightly thinned with water and sprinkle with your choice of seeds.
Bake for 15-25 minutes until golden brown.
Serve warm with butter or leave to cool and fill with anything you like – we chose salad and more cheese.
Verdict: These were very very popular here at Yumblog Towers as they were easy to make and utterly delicious.

Drink: T and/or K4e.

Entertainment: 'Still Game' obviously