Stuffat tal-Qarnit – Octopus stew
Heading south to the Mediterranean we are off to Malta. It's refreshing to be in a country with a coastline as now we can have a break from the root vegetables of the East and enjoy something altogether more fishy, or in this case, tentically.

And on the subject of Brexit (who mentioned Brexit – Ed), please read the beautifully poetic and sad opinion piece from Catrina Davies. Full article here, extract below:

Whichever side you think you're on, in this new world system we're all victims. Poorer, sadder, angrier, more isolated and more exploitable. The deadly incompetence displayed by the UK government during the coronavirus pandemic is a front. The truth is, they don't care about us. We're a captive market, a source of money they can funnel into the pockets of their friends, a plot device (the 'will of the people'), and a mirror. From behind enemy lines, citizens are adversaries, cannon fodder, tools. They need us to buy their shit and to die for them, and they need to see their troubled, hollow, puffed-up, broken selves reflected in our disbelieving eyes.'
Valetta, Malta.
Preparation time: 20 minutes (assuming the octopus is already cooked)
Cooking time: 1½ hours
Skill level: easy
Serves: 2 adults and a slightly picky child

Ingredients
octopus (a happy British octopus obviously) – cooked – 600g
1 medium onion – finely chopped
2 big fat garlic cloves – finely chopped
tin of tomatoes – 400g
tomato puree – 70g
2 large potatoes – peeled and cut into large bitesize pieces
whole pitted black olives – about 10
frozen peas – 100g
red wine – 300ml
fish stock or water – 300ml
zest of a lemon and a squeeze of lemon juice
s & p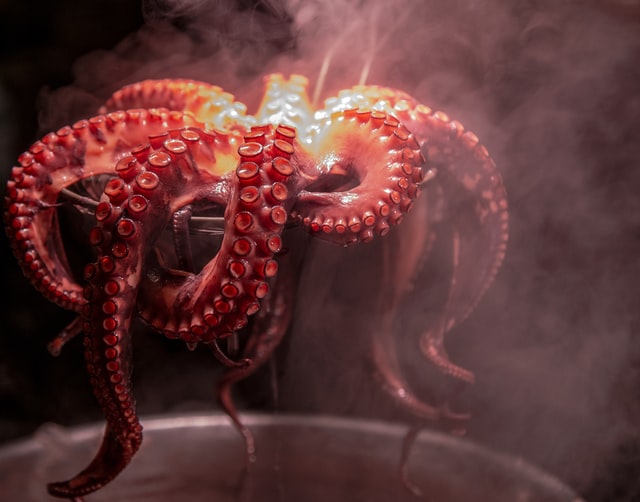 Cook your octopus (or if you bought ready-cooked then skip this bit). Boil a saucepan of salted water. Add the octopus, reduce the heat immediately and simmer gently for 45–60 minutes after which it will be ready for your recipe. It is important that you cook it gently otherwise it will be rubbery, and no-one loves a rubbery octopus.

In a large saucepan/casserole heat a generous glug of olive oil, add the onion and garlic and sauté for 5 minutes until the onion is soft.

Add the tinned tomatoes and tomato purée and bring up to a simmer.

Add the olives, lemon zest, wine and fish stock/water, season and bring back to the simmer.

Add the potato and peas and simmer gently for an hour. Keep an eye on the liquid level and add a little water if necessary.

Remove the suckers from the octopus, cut into bite-size pieces and add to the stew.

Add a squeeze of lemon juice, taste and season.

Cook for a few minutes to heat through the octopus and then serve.



Verdict: A rich hearty stew, heavy with wine and tomato and light with fish succulence. Even the child gave it a go, albeit pushing the octopus to the side of her plate.

Drink: Purest Brighton H20.

Entertainment: Tonight's family viewing was the heart-warming Scottish comedy 'Restless Natives'.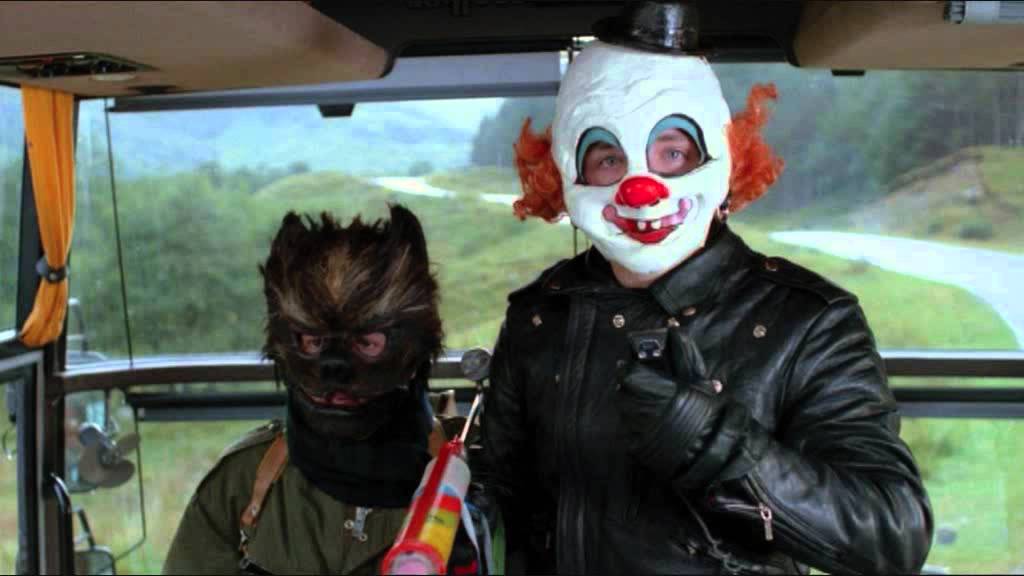 Google+