In some parts of the world it is still illegal to smother a cabbage, but thankfully not in Italy where this recipe originates.
Preparation time: 5 minutes
Cooking time: 2 hours
Skill level: easy
Serves: 6
Ingredients
1 cabbage (white, savoy or red) – finely shredded – 900g
2 medium onions – finely chopped
4 cloves of garlic – finely chopped
wine vinegar – 1tbsp
olive oil – 120 ml
10 juniper berries (optional)
s and p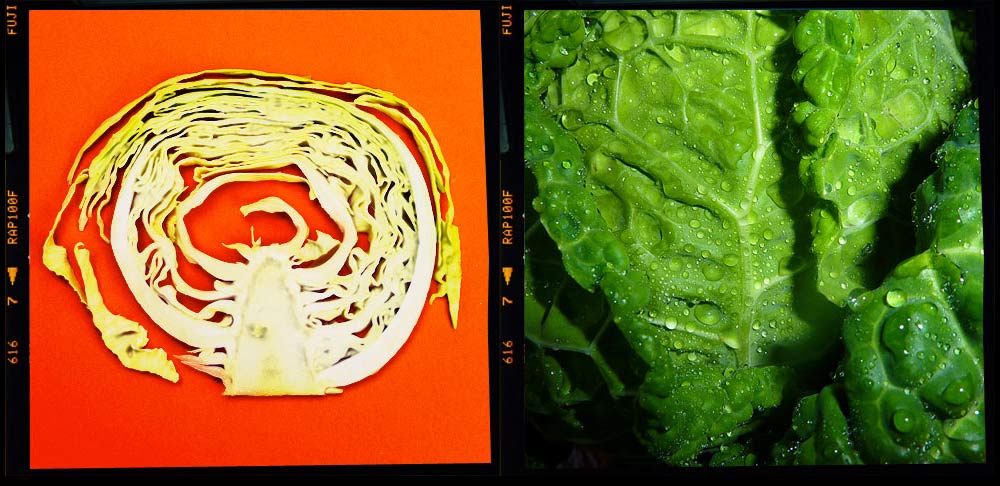 Quarter the cabbage, cut out the hard inner core and cut very finely into shreds.
Put the oil and onion into a large pan.
Cook, stirring over a medium heat until the onions have taken on a golden colour.
Add the garlic and continue to cook until that too has taken on some colour.
Next add the shredded cabbage and stir until completely coated in the oil. Cook until wilted (about 5 minutes).
Add the vinegar, juniper berries (if using) and season generously with salt and pepper.
Stir everything together, turn down to a minimum heat, cover with a tight fitting lid and cook very slowly for one and a half hours.
Stir occasionally and if it looks like it is about to dry out add a small splash of water.
When cooked and very tender, taste and adjust the seasoning.
Allow to rest for a few minutes before serving.
* Look it up. I did.
Verdict: A rich oleaginous* (with a touch of acidity from the vinegar) side dish which was the perfect accompaniment to a Simon Hopkinson cheese and onion tart (recipe soon). The slow cooking gives this a texture not dissimilar to sauerkraut. So far we've used white cabbage and savoy – both were excellent.

Drink: Ale, wine, sloe gin and a brandy.

Entertainment: We had a guest for dinner.